Car manufacturer has been working on concept bike for nearly two years
Here's something you probably wouldn't expect to see at a car show — the bike of the future. But hey, when you're one of the world's leading car manufacturers, I guess you can do things however you damn well please.
At the 2013 North American International Auto Show in Detroit, Toyota officially put on display a concept bike it's been working on since 2011. That's when Prius Parlee originally posed the question, "What if the Prius were a bicycle?" Rather than ignore this hypothetical, the folks at Toyota teamed up with Parlee Cycles to answer this very question.
The result is impressive. The bike on display at the auto show features a fully carbon fiber frame to keep things light and make it easy for the cyclist to move around. The brakes are molded into the fork for better aerodynamics, and there's a built-in dock for a smartphone to track riding speed, cadence, and heart rate.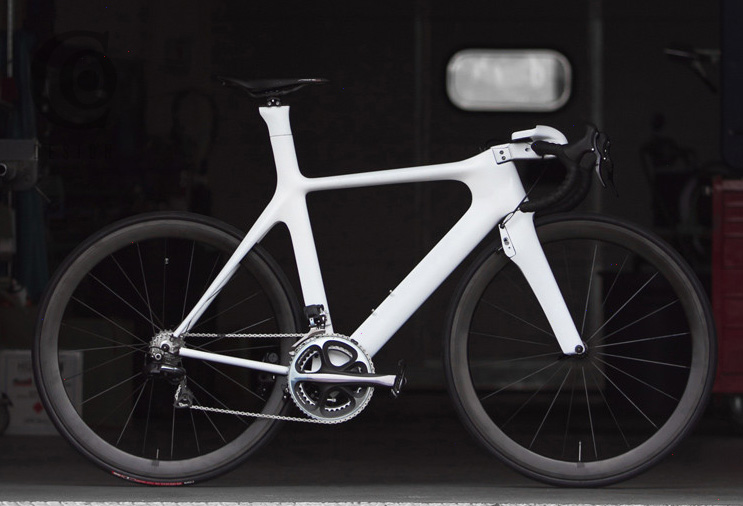 Normal stuff, I know, but here's where the group really blows your mind: Also included (and demonstrated at the show) is a helmet that comes equipped with neurotransmitters to allow riders the ability to shift gears just by thinking about it.
Gnarly, right?
"Embued with the spirit of Prius, this aero-road bike is also a purpose-built machine that blends simplicity with the complex to become a better, more efficient, version of something that already exists," Toyota writes in a press release about the bike.
Since the whole thing's still in concept mode, there's no pricing available. All we have are the pictures above and the following video on the development of the contraption: