Versatile sweater serves needs of boozers everywhere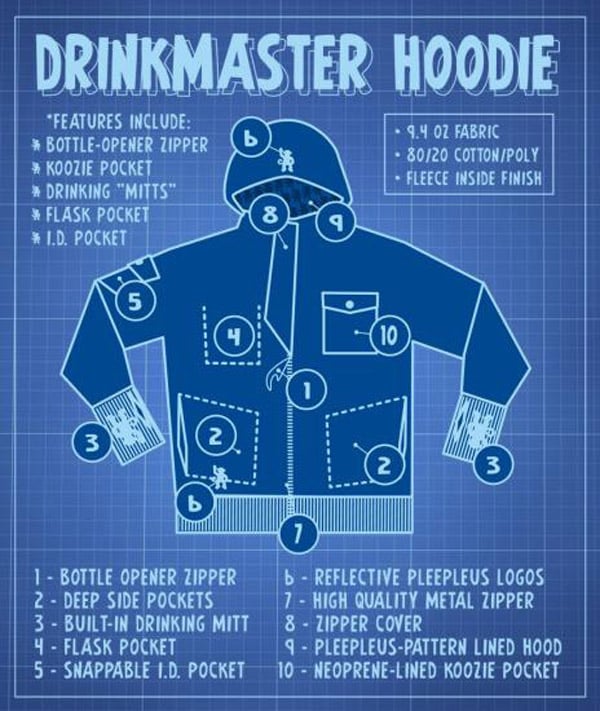 Why is it I always find the best gifts AFTER the holiday season? I mean, if I knew about the Drinkmaster Hoodie, I definitely would've asked Santa to stick a bow on it and shove it under my Christmas tree this past year.
Instead, I'm sitting here writing about it. Cold. And sober.
My issues aside, the Drinkmaster Hoodie is an ingenious concept. It's a lightweight hoodie that includes a bottle opener on the zipper, pockets for holding beer cans, a spot for a hidden flask, built-in non-slip gloves for holding onto one's cold, icy drink, and a quick access ID pocket for getting into bars and clubs without having to fumble for one's wallet.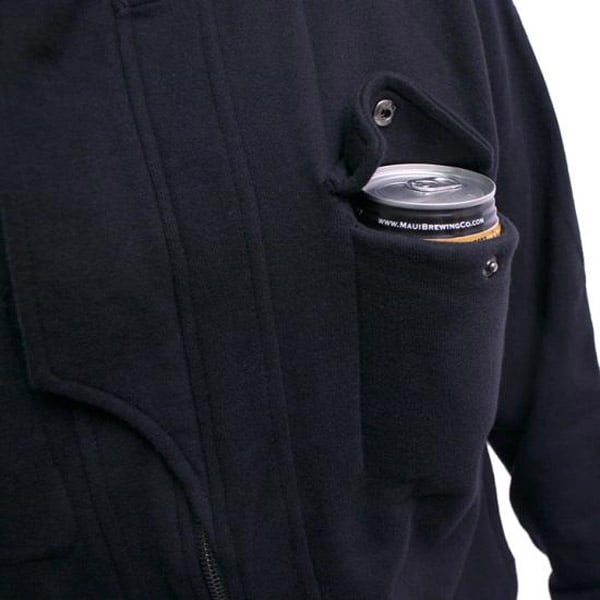 One suggestion: Snap on one of our Bluetooth portable speakers, and whammo—you're a jukebox-playing, totally mobile bar that LITERALLY brings the party wherever you go.
The Drinkmaster Hoodie retails for $60 — alcohol not included (unfortunately).