Organic food supermarket dips its toes in the music industry
Whole Foods, the organic food supermarket of choice for the modern day hipster, is looking to cash in on the recent vinyl revival, and will begin selling vinyl records at five of their California-based stores, including Los Angeles, West Hollywood, Pasadena, Santa Barbara and Venice.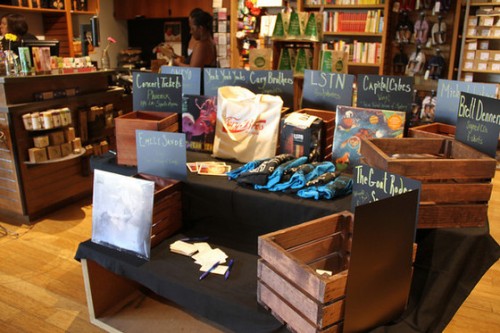 Each store will expand their product line to include everything from gluten-free vegan pumpkin bread to animal testing free shampoo to TOMS shoes to now LPs of Bob Marley's "Catch a Fire".
If the experiment works, you can expect to see more record shops in additional Whole Foods stores in the very near future.
"Whole Foods Market is excited to scratch the surface of the music industry by introducing vinyl records and LSTN Headphones for our shoppers who want to turn the volume up on their regular music listening experience," said Mike Bowen, the company's executive coordinator, Southern Pacific region, in a press release. "This launch isn't just about stocking our shelves with something new and different – it's about listening to our shoppers and giving them access to the things they want – whether it's their favorite cheese or their favorite way to enjoy music."
What do you think? Does Whole Foods get a big thumbs up for the idea, or an exasperated roll of the eyes for trying to commercialize a trend?